ProThermostats.com
> Jackson Systems Temp-LimiterT Model TL-70C - For Cooling Applications
Jackson Systems Temp-LimiterT Model TL-70C - For Cooling Applications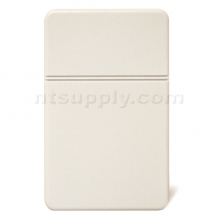 Click to Zoom
About This Product
| | |
| --- | --- |
| MFG: | Jackson Systems |
| MFG#: | TL-70C |
| Our#: | 113717 |
Jackson Systems Temp-LimiterT Model TL-70C.

A great product for landlords and property managers! The Temp-LimiterT is wired between an existing room thermostat and the cooling system and prevents space temperatures from dropping below 70 degrees!

Now is the time to take action against increased energy costs caused by tenants setting cooling temperatures lower than necessary.
Temp-LimiterT is the low cost, easy to install, temperature limiter that prevents the cooling temperature from dropping below a fixed limit, even if the tenant sets the thermostat lower. Model TL-70C limits cooling at 70° (+/- 2°). Includes 1 year limited warranty.

Dimensions: 4.5" H x 2.75" W x 1" D.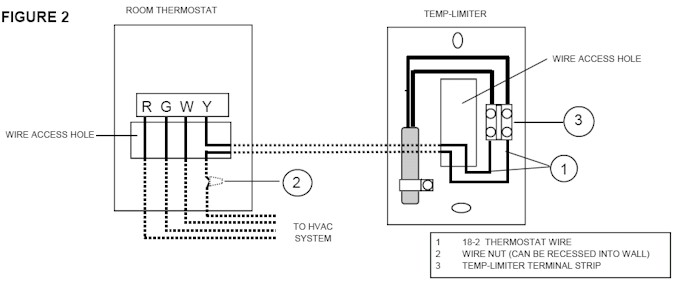 The Temp-LimiterT interrupts the connection between the furnace and the "Y" terminal on the room thermostat
Comments about Jackson Systems Temp-LimiterT Model TL-70C - For Cooling Applications:
I put this in a 600 square foot condo I own because the renters were over working the condos new AC system. They set the AC as low as 60 when it was over 100 outside. Now the unit actually has a chance to shut off because it normally wont let it get below 72. Only regret is I did not install it in the attic. The renter found it in the AC closet and googled what it was. :-( I had to go back and electrical tape it excessively to make sure they were not bypassing it at night.